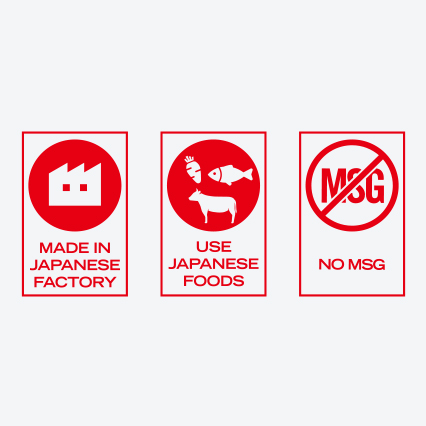 Made in Japan
Processing foods under strict quality control in Japan, we have confidence in safety and reliability. All made in Japan, Main ingredients from Japan and NO MSG.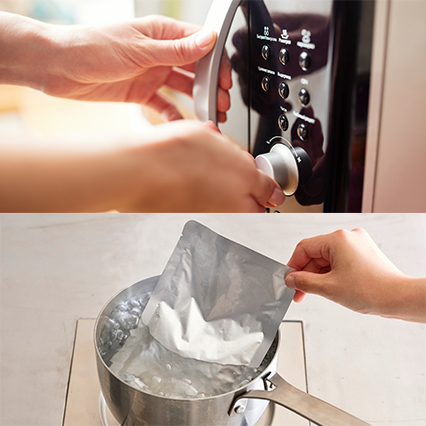 Easy and Quick Cook
Since it's already made, there is no need to prepare. Just boil the pouch or microwave and ready to eat. You can serve and enjoy authentic tastes of the global cuisine easily anywhere like at home and in the cafe.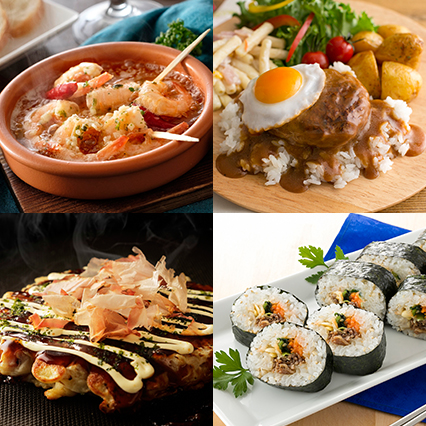 All 50 kinds of meals
We have wide variety of popular global cuisines lined up such as ready-made soup, side dishes and fancy main dishes too. Our ready-made meals can be for not only eating at home, but also serving at the café and restaurants.